Events at the Game Design and Technology Workshop
Liverpool, UK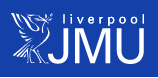 After the TMF Game Awards in Utrecht, I flew to Manchester, then took atrain to Liverpool for the Second Annual
Game Design and Technology Workshop
, sponsored by Liverpool John Moores University. I was at the first one of these last year, but it was only one day long and held on the campus. This second one has grown quite a bit and went for two days in a downtown hotel. I gave a one-day game design workshop for about 25 students from the University, another lecture ("Exploring the Fringes: Interactive Entertainment for the 21st Century") and stepped in to do the opening keynote when the original speaker was unable to be there.
For a small and young conference they had a good lineup of speakers, including Craig Lindley from the University of Gotland in Sweden, Jesse Schell of the Entertainment Technology Center at Carnegie-Mellon, and Chris Bateman (International Hobo), Dino Dini (Abundant Software) and Andrew Oliver (Blitz Games), representing industry, as well as several others. At the end of the conference I moderated a panel of just about all the major contributors, and we talked about everything from mobile games to the social effect of everyone serving as their own TV news crew-- live television blogging, in effect, which is just around the corner.
I think one of the most useful things I learned came from Andrew Oliver, CEO of Blitz Games. Blitz has managed to weather the storms that have capsized so much of the British game industry, and I asked him how he did it. He said it was simple: Blitz builds licensed products that people pay them up front to build. There is no genre that they're too proud or picky to work on, and in fact their Barbie Horse Adventures game, which most developers would turn up their noses at, is one of their bigger successes.
The moral of the story is, if you really want to build games -- but you can't supply the money yourself -- then build the ones that people will pay you to build. Don't sit around waiting for your dream project, or let pride get in the way of having a career. Blitz is above water because they take an extremely pragmatic view of the business. They make good games that they can be proud of, even if they aren't necessarily the ones they personally want to play. That's professionalism.