Ernest Adams granted indefinite leave to remain in the UK.
No, it's not an April Fool's Day joke.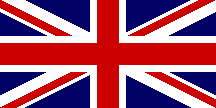 Twenty-three years ago, my wife and I came to Britain on our honeymoon. We had a wonderful time, and decided that someday we'd like to live and work here. In 1999, that dream was finally realized when I got an intra-company transfer to the Bullfrog Productions subsidary of Electronic Arts. Unfortunately, I had to leave the company during the industry downturn in the period between the original Playstation and the Playstation 2. It looked as if we might have to go home early.
Fortunately, after a few months I was able to find new employment with International Hobo, and I've been there ever since. Now after four years, I applied for "indefinite leave to remain" -- the right to live in the UK without restrictions -- and it was granted today. This doesn't mean we plan to live here forever; it just means that we're no longer automatically regarded as short-timers. We can buy a house, travel more freely, get jobs without needing a work permit, and generally feel a bit more settled.
We definitely plan to move back to the USA some day, when the right job or combination of circumstances call for it. But for now, we're happy to be living in the UK.