Interview on BBC World Service program "Masterpiece"
This piece was broadcast on shortwave radio all over the world.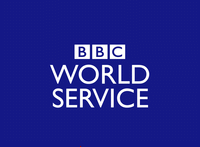 Masterpiece is a continuing series of programs on BBC World Service radio, dedicated to the arts. One edition was about how video games are made, and the BBC invited me to come in for an interview. It took about half an hour, and the program aired on April 20th or thereabouts. I
wasn't able to hear it at the time, but I captured it from their website and put it on mine. It's available as a *21MB (!)* MP3
here
or as a RealAudio stream
here
. However, take note -- I only appear for a couple of minutes at the beginning and the end. Most of the rest of the program was recorded at Kuju, a development studio here in the UK.