Workshop at Rotherham College of Arts and Technology
Rother Valley College, Dinnington, UK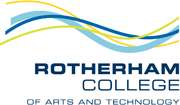 Sometimes one gig produces another. I met Dave Carr, a sculptor and instructor at Rotherham College, when he came to attend a game design workshop I gave at Doncaster College. I guess he enjoyed himself-- he invited me to come to his institution and give another one there.
Rotherham College has two campuses, one in Rotherham proper and one at Dinnington. It's in the heart of what used to be the mining country: the area that so famously battled Margaret Thatcher for the future of the English welfare state. The miners lost, and the mines are now almost all closed. As rock-solid Labour voters, the area got no redevelopment money from the Tories, and struggled for quite a while. It's now -- slowly -- starting to turn around.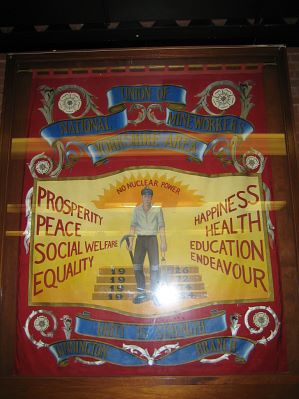 It's hard to overestimate the effect of the miners' strike on contemporary Britain. It was the end of the great postwar socialist experiment, and in some ways the end of the working class as a unified political force. The pain, bitterness, and division of those days is well-remembered in the struggling towns of South Yorkshire.
According to Dave it isn't possible to build tall buildings there. The whole region is so undermined that the bedrock won't stand it, and buildings tend to crack and settle. My workshop was rather small -- just 15 participants -- but I was feted handsomely by Dave and my other host, Jonathan Hatt.