Lecture Tour Day 6: Chicago to New Brunswick, NJ
Chicago - Newark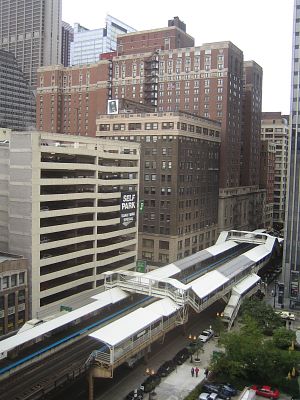 Avoiding taxis, I took Chicago's subway system. The Blue Line was only three blocks away, goes directly to the airport with no changes, and thank goodness, it was wheelchair-accessible. I wasn't in a wheelchair, but I might as well have been considering how hampered I was by all my luggage (most of it, in fact, on wheels). It cost $1.75 to go all the way from the center of town out to O'Hare again -- less than one-twentieth of the cab ride.
Flight 6: Chicago to Newark, New Jersey. Directly, for once; the only such flight the entire trip.
Maybe not sick after all. I was sucking lozenges and crossing fingers. Nice hotel, though the day was rather gloomy.