Back to the NHL (not the National Hockey League!) again.
Leeuwarden, Netherlands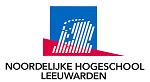 I went back to the Noordelijke Hogeschool Leeuwarden for more meetings with the students there and to talk about how I can help the program. Along the way I learned something I didn't know about the Dutch trains. The one I was riding in split into two, and one half went to Leeuwarden, and the other half went to Groningen -- which isn't even in the same province. Guess which one I was in.
I guess I was getting a little cocky about my ability to get around in countries where I don't speak the language. The announcements on the train were in Dutch, of course, and when they said which part of the train goes where, I never noticed. Oh, well, I'm forewarned for next time. Fortunately there was one more train going from Groningen to Leeuwarden that night, and I managed to catch it.
In addition to the work at the NHL, I also got some time to visit with my old friend, colleague, and competitor Noah Falstein. Noah is one of the few other people in the game industry who does what I do, working as a freelance design consultant. He'll be doing some work for the NHL as well, on different projects from mine. We went to dinner with some of the NHL faculty and Noah's wife, who was along for the visit. After dinner we went to see the new offices of the guy who recruited us both for the NHL... in a jail! Tim Laning of Grendel Games was instrumental in bringing us to work for NHL, and his company has just moved its offices into a former jail in the middle of Leeuwarden. It's a big old Victorian monstrosity from the 1880s, complete with judas holes in the cell doors. The building is being converted into offices and shops, but it will still retain some of its prison character. At the moment the conversion is just starting, so it's still pretty grim inside.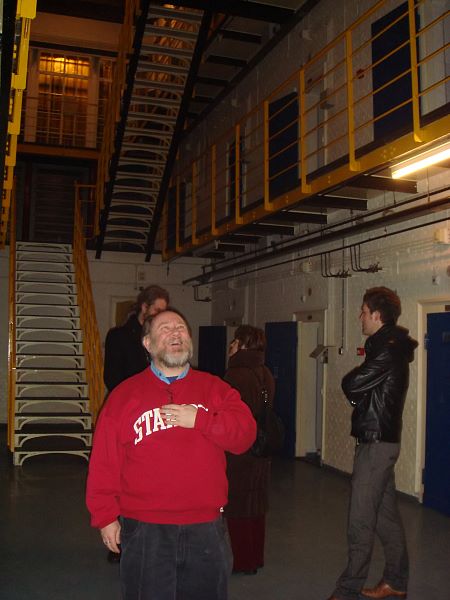 Don't know why I look so pleased. Photo: Noah Falstein