My First Trip to India
Hyderabad, India

At the Game Developers' conference earlier this year, I was passing through my hotel lobby on my way to the Dutch game developers' party with some friends (unlimited free Heineken!), when I was stopped by a handsome young Indian fellow. "Hello," he said. "I'm Rajesh Rao, the CEO of
Dhruva Interactive
. I've been hoping I would run into you. We want to ask you to come to India and speak at a conference."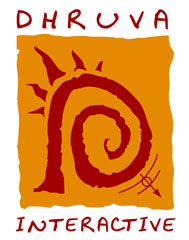 I don't know whether he had actually tracked me to my hotel, or it was a chance meeting, but I was delighted. I have wanted to visit India for years, and I've
written about
how I think game developers should make more use of its culture and heritage in video games. I felt obliged to stay with my Dutch friends, so I expressed strong interest to Rajesh and hurried off, hoping that he wasn't offended that I left so quickly.
I needn't have worried. Later in the summer Rajesh got back in touch and we started to make arrangements. I was to deliver a keynote address on the second day of the NASSCOM Animation and Gaming Summit. This event started off a few years ago as a pure animation event, and in fact my colleague
Chris Bateman
had already given a keynote there before, but this would be the first time they had ever devoted a whole day just to games. We talked on the phone about the content of the keynote, and now that I have delivered it, it's
available online
for you to read.
Because this was our big chance to see India, my wife and I decided to go together and to visit some more of the country after the conference was over, but that's a separate story. We flew from London to Hyderabad via Munich, arrived very late at night, and were met by a car from our hotel. Fortunately it's November, and so not too hot in India -- neither of us likes the heat much. We went from Hyderabad's brand-new glittering airport to its brand-new glittering convention center in Hitec city, and put up in the fancy Novotel hotel, which is certainly the equal of any in the West.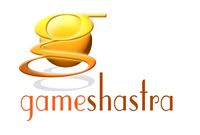 We actually arrived two days early because of flight scheduling issues, but I had been in touch with another Indian developer, Prakash Ahuja, the CEO of
Gameshastra
. They're primarily a service company doing outsource work for the West, but recently they have started to develop their own games, and Prakash asked me to visit on one of my free days before the conference. I had expected this to be a simple meet-and-greet, but they sent a car and one of their senior people to pick us both up and take us to their offices in Banjara Hills, a prosperous district of Hyderabad. Upon our arrival we lit an oil lamp with several wicks -- a traditional gesture of welcome and greeting -- and were each give enormous garlands of fragrant flowers.
We took a good look at Gameshastra's new games, including a number that are specific to the region --
Kabaddi
, bullock-cart racing, one about a mythical Indian hero whose name I have, alas, forgotten, and a casual Wii game of village cricket. Indians are mad for cricket; it's even more popular than soccer, which surprises me as it requires more equipment. There was also a meeting with the design teams and a tour of the facilities. It looked like any Western company's offices but for a few things. India has so much wonderful stone that the floors in the stairwell were all of dark-green marble. I don't have any pictures of Gameshastra, unfortunately -- they took a lot of pictures of me, but not I of them.
The next day Gameshastra loaned us one of their employees, Jayadev Yalavarti, their VP of IT services, as a tour guide while we went to visit one of the local sights,
Golconda Fort
. It's not just a fort, but a huge walled city, now ruinous. We only saw a fraction of it all. Golconda was once the capital of the local Qutb kingdom, constructed to defend against the Mughal empire to the north. Golconda was also the source of so many precious stones -- diamonds, rubies, emeralds, and so on, found in nearby rivers -- that the name itself was synonymous with wealth for several centuries. Jayadev was very knowledgeable and graciously tolerated several hundred questions about Indian history and Hinduism. We bought him lunch by way of thanks.
The next day was the first day of the conference, and while Mary Ellen went into Hyderabad to shop for clothing, I stayed and learned about the Indian animation industry. That evening there was a big buffet dinner for all the attendees -- Indian food, mostly, but a few dishes suited to the Western palate as well. I'm very fond of Indian food as long as it's not too hot, and I think they must have toned it down for our sakes.
My
keynote
was the following morning, and it seemed to be very well-received. Rajesh had asked me to keep it practical, so my theme was making the transition from outsource work, which many Indian companies do, to developing intellectual property for themselves. Afterwards large numbers of people wanted to talk to me, and I collected up about fifty business cards.
India's game industry is small but has huge potential. As I noted in my talk, the richest 25% of 1.2 billion people -- the population of India -- is equivalent to the
entire
population of the United States. Nobody in the West is making games for the Indian market, so it's clear they're going to have to make them for themselves... as indeed they should. Their biggest problem is not money but attitudes. Indians are a very studious people, anxious to better themselves, and video games are seen by many as a frivolous waste of time.
We left well before dawn the next morning, on the next leg of a journey that took us to the great Mughal palaces and fortifications of Udaipur, Jaipur, and Agra, and ended with (of course) the fabulous Taj Mahal itself, all pearly-grey in the morning mist.
I'm more grateful than I can express to Rajesh Rao of Dhruva Interactive, and the good folks at NASSCOM who organized the conference, especially Shruti Verma who handled our travel arrangements; and to Prakash Ahuja, Sonia Nair, Rama Krishna Raju, and Jayadev Yalavarti of Gameshastra for their wonderful hospitality and the gift of so much time and help on our first couple of days in India.